Parallo App Migration Framework

App Migration Services
The Microsoft Azure platform is the ideal platform to run your application on. It is highly secure, highly compliant, massively scalable, and Parallo believe it is the ideal platform to get your App to market quickly.
Parallo has developed a specific methodology for ISVs and SaaS creators to migrate applications from on-premises or other cloud environments to Azure. Microsoft will also fund Azure Migrations through Parallo. To learn more, download our simple 7-step migration process or keep reading to understand our four phase methodology:

Phase 1 - Discover & Assess
Parallo Azure Solution Architects will conduct a high level discovery and assessment workshop to understand what you have, how you use it, what can migrate, and what can modernise on the way or once there.
Phase 1 deliverable: High level Azure Readiness Assessment Report in Powerpoint format.

Phase 2 – Design & Plan
The Parallo team will drill down in to more detail, and produce an Azure Application Framework specifically for your app(s). The App Framework (developed against the Azure Scaffold) details what components to use and how to setup Azure to ensure your App is secure, performant, and highly available. Costs will be optimised, and you can rest assured that utilisation of Azure is to a known good design. During this process Parallo will consider the four R's:
Rehost – Often referred to as a "lift-and-shift" migration. This option doesn't require code changes, and let's you migrate your existing apps to Azure quickly
Refactor – Often referred to as "repackaging or transformation," refactoring requires minimal changes to apps, so that they can connect to Azure PaaS, and use cloud offerings. For example, you could migrate existing apps to Azure App Service or Azure Kubernetes Service (AKS).
Rearchitect – Rearchitecting for migration focuses on modifying and extending app functionality and the code base to optimize the app architecture for cloud scalability. For example, you could break down a monolithic application into a group of microservices that work together and scale easily.
Rebuild – Rebuild takes things a step further by rebuilding an app from scratch using Azure cloud technologies.
Parallo will then formulate a migration and modernisation strategy and plan to get you to Azure. If required, Parallo can also produce a deployment pipeline for CI\CD.
Phase 2 deliverable: Azure Application Framework Design, Azure Migration plan (including deployment templates), CI\CD pipeline (if applicable).

Phase 3 – Migrate and Modernise
Parallo will execute the Migration plan; create the appropriate Azure environments, build the deployment pipelines, and deploy your app to Azure using automated deployment methods.
Where applicable, Parallo will transform selected candidates to utilise Azure PaaS features where possible and timely. Additional candidates may be transformed once in Azure
Phase 3 deliverable: Your App running on Azure.

Phase 4 – Monitor and Manage
Parallo will configure Log Analytics, App insights, Security Centre and other alerting and monitoring to ensure that your App is secure, available, performant and cost appropriate. Parallo can handover monitoring and management to customers teams, or provide 24×7 services ongoing.
The Parallo Automation Library is a separately licensed application that automates the management, monitoring, automated corrective actions, waste detection and cost management of Apps on Azure. This can be deployed on request.
Phase 4 deliverable: A 24×7 fully monitored and managed Azure environment, with security, performance, availability and cost fully in hand (if managed by Parallo).
"With the Azure platform expertly managed by Parallo,
we're now set up to be at the leading edge
of the innovation curve."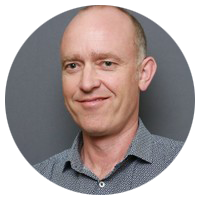 Mark McCaughan, Merlot Aero | CEO