Join our Team
Our team come to work and love what they do, are challenged and supported, enjoy outstanding leadership, and go home knowing they've made an impact.
Want to be part of our
growing team?
Our open roles are below! We're always searching for great people with amazing skills, so apply today or let us know what you can bring.
"The best part of my job is the people I work with. We help each other out a lot to deliver the best for our customers. It's an awesome environment to learn in. I also enjoy the social outings with my team. Because I have the opportunity to connect with colleagues, and customers on a personal level, work is interesting and meaningful."
---
Beena Jose
- Azure Cloud Engineer
"Parallo is a great environment for both social activities and development. Parallo are very team-driven, and operate in a way that puts collective goals ahead of individual glory. I look forward to many more years to come!"
---
Adam Bond
- Azure Service Delivery Manager
"Parallo is such an amazing company to work at, with a great team of highly motivated and talented individuals. There is a lot of opportunity for growth and development, and you learn new things every day!"
---
Renee Ng
- Azure Cloud Engineer
We take organisational health seriously, embrace sound leadership and ensure we're bringing good managers through.
If you're interested in being challenged and feeling valued as part of our smart team, check out some of our job openings or simply reach out and connect.
We'll help you grow.
We are a high-energy customer-centric organisation with a collaborative and friendly team that is committed to achieving
the best outcomes for customers. Our customers are SaaS businesses, providing you with heaps of exposure to the latest cloud technology for the most
innovative companies.
We are a growing team of 50+, and part of a global 3,300-strong parent company, Crayon.

We believe in growing our people and promoting from within.

We offer an awesome space in Auckland CBD where you can do your best work. Our team typically works remotely a few days each week and we also have team members working in ~10 other locations around the world.

We understand the importance of innovation and offer dedicated time to test out ideas and explore new possibilities.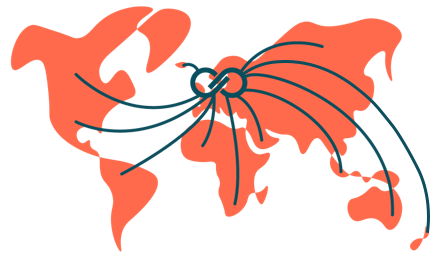 "Variety is the spice of life as they say, and this sums up the many interesting and challenging ways we engage with our customers each day. Each is at their own stage of their SaaS journey, each taking amazing niche offerings to the world. It is this variety and the thrill of working with an amazing group of peeps all tuned towards helping those partners succeed that makes working at Parallo fulfilling. Exciting!"
---
Gareth Beaumont
- Partner Technology Strategist
"Collaboration, variety and growth are a few ways to describe working at Parallo. I enjoy working with a team who are passionate about what they do and what our customers achieve - and there's a good social scene! Personal development is also encouraged, and being part of a larger company, while working in a smaller team opens some exciting doors and career opportunities"
---
Briar Tippett
- Marketing Manager
"There are plenty of fun and challenging tasks of that at Parallo. I love the culture and dynamics between the teams, and it's awesome working with smart and talented people every day, sharing ideas and cool tips & tricks. There are so many opportunities for growth into different career paths. If I decide to become a DevOps engineer, there is a path for me."
---
Ricky Liu
- Azure Cloud Engineer
Send us a message
If you're really keen to talk job opportunities, send us some info on the form below.