Cloud Security Services
Protect your applications & data with our Managed Security Services
A comprehensive security ecosystem for Software
and SaaS companies
Proper management of cloud security is vital for any SaaS business, but it may not be within the business's core expertise.
Choosing a secure cloud platform and creating strong security systems within your software is essential, but you also need to optimise your cloud platform and software to detect threats, plug gaps, and prevent breaches.
At Parallo, we provide managed security services for Azure and AWS, application security testing, vCISO consulting, and advisory services, so you can focus on your core business activities while we take care of your security needs.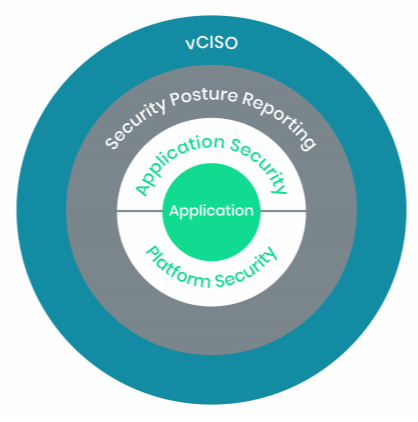 Security Posture Reporting
Our continuous security improvement process helps mitigate threats such as data breaches or denial of service by actively auditing your platform for security vulnerabilities. We ensure that the necessary improvement process for cloud infrastructure security is in place.

Azure Sentinel
Our Monitored Security Service tracks vulnerabilities and resolves security incidents round the clock. It's a real-time monitoring, alerting and response service designed to safeguard your Azure and Office 365 components against security threats. We rely on Azure's Security Information and Event Management (SIEM) and Security Orchestration, Automation and Response (SOAR) system to detect security events, alerts and shadow IT subscription.

Virtual CISO
Collaborate with our Virtual Chief Information Security Officer (vCISO) to receive cybersecurity guidance for your organisation. The vCISO will usually perform a cybersecurity risk evaluation based on your business assets, create a cybersecurity strategy tailored to your business requirements, develop a cybersecurity plan and programme, establish a Governance, Risk and Compliance (GRC) initiative, and concentrate on personnel management, including employees, contractors and vendors.
Parallo manage the Azure Infrastructure for all our customers, which allows us to just keep on rolling with what we do, which is design, development, testing and deployment.
Brett Hancock

Founder | Born Digital